This week saw from major inflation prints. Strong March CPI yesterday (see our FLASH on this) and today March PPI +1% (ex-food, energy) and a 40-year high YoY. Yet, two things are happening this week:
Odds of a Fed hike by YE 2022 have dropped from 9 to 8 in just the past 3 days
Yield curve 10Y less 2Y is dramatically steepening
And extra credit, equities managing to show surprising strength
As we have said previously, a lot of bad news seems to be priced in. And also, if T+2 applies, today is the last day for Americans to sell stocks in front of tax day (4/18).
we believe capital gains taxes owed for 2021 will be the largest ever in history
Crypto capital gains of at least $500 billion
Several trillion for US equities
Yup, that explains, in part, the selling pressure of the last two week
BOTTOM LINE: Investors tend to think the bond market makes views "cast in stone" — the hawkishness building in the past month has been due to mounting pressures. But this doesn't mean the bond market can't change it mind. This is what seems to be happening.
this is positive for equities
Biggest PPI print in 40-years… is bad news baked in?

Fed hike odds have dropped from 9 to 8 in just the past two days… Dovish incrementally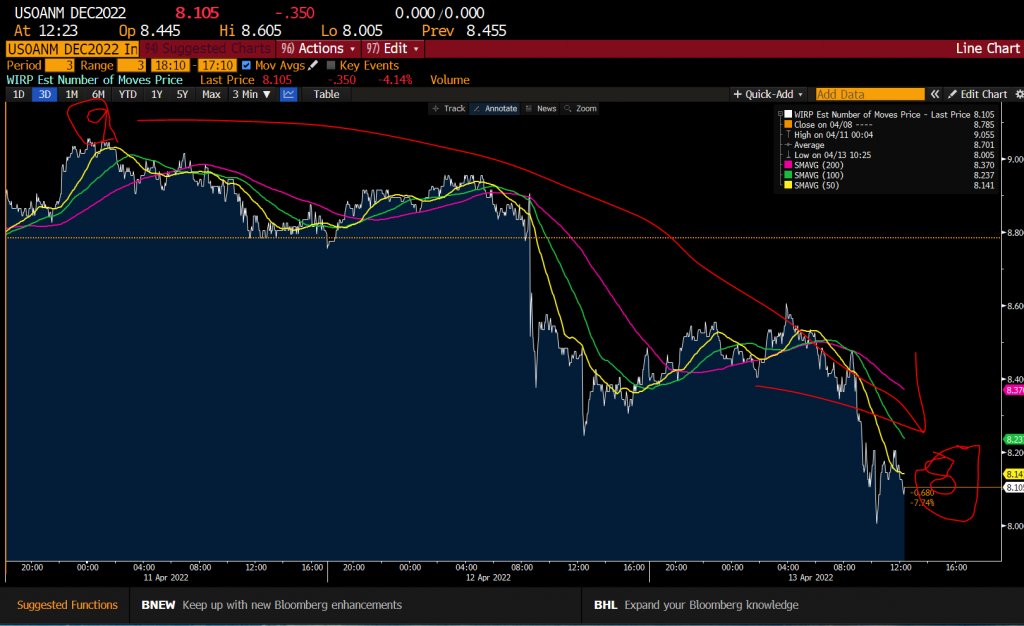 The 10Y less 2Y curve steepened dramatically = strengthening economic outlook? maybe?