We publish on a 3-day a week schedule:
– Sun eve / MON am
– SKIP MON
– Tue eve / Wed am
– SKIP WED
– Thu eve / Fri am
THIS IS AN INTRADAY FLASH FOR CLIENTS OF FUNDSTRAT ONLY
Fed Chair Powell is speaking at the Brookings Institution and while his overall comments were the same tough love talk — "higher for longer" — he also made two comments which we interpret as hinting at the pre-conditions to change the Fed policy "playbook":
First, Powell noted that "while October CPI was a welcome development" he added soft inflation monthly reports have been followed by higher inflation.
In other words, since he has little faith in inflation forecasts, in the past year, it made little sense to put much weight on one good month
Second, he explicitly addressed the lag in shelter CPI housing rates (due to base effects) and noted that real trend is market measures and noted those are falling
Why is this a hint of a coming change in the playbook?
If November CPI comes in soft, this is a major break in pattern
We expect 0.3% or lower for core CPI and that would be two consecutive months of soft CPI, so our base case is the pattern breaks
Second, he is essentially de-emphasizing the housing component in services CPI. Housing is the stickiest part and the most lagging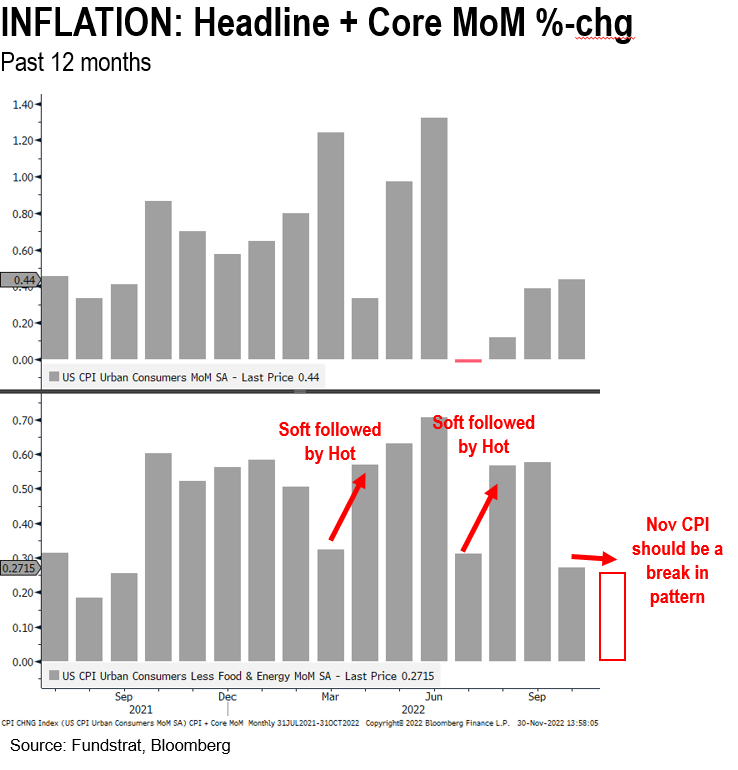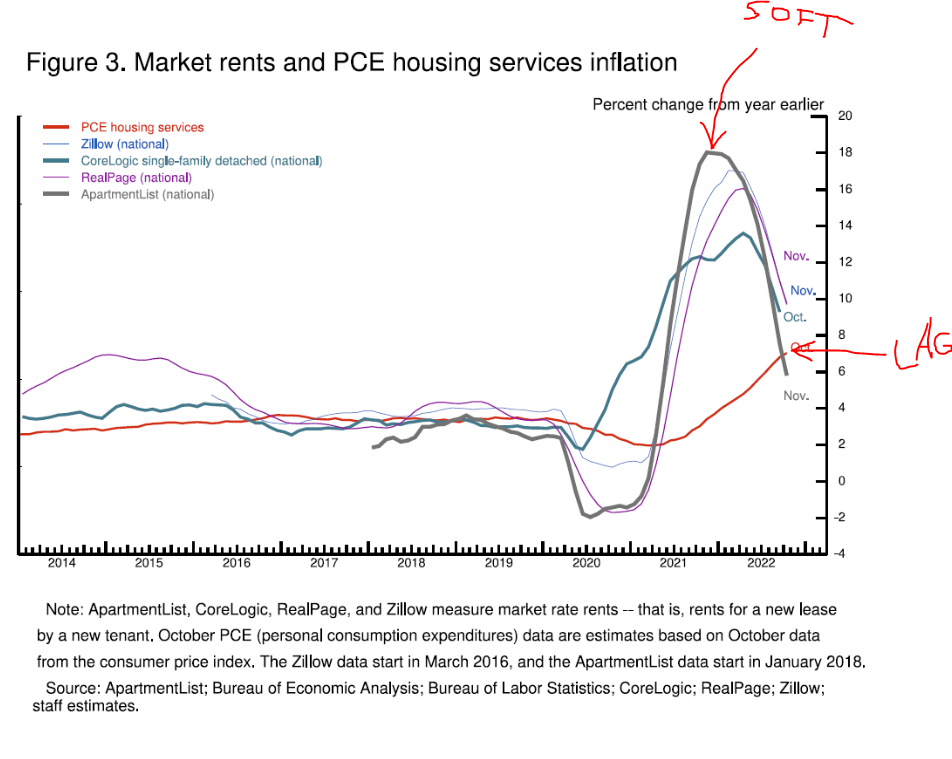 What is our takeaway?
In our view, if Nov Core CPI comes in soft, which is any figure below 0.4% MoM, Fed will likely change its reaction function
The notion of "higher for longer" comes into question
The Fed could focus again back on "soft data" and not only "hard" data (CPI etc)
It is entirely possible the Dec hike of +50bp could be the last hike
Rates likely fall
This is supportive of equities